2-Hour Design Sprint: Conducting a Lightning Ideation Design Sprint
OUR GOALS
Find out if our target market wants a safe places app.

Find out what features matter to our intended users.

Understand and shape personas and scenarios.

Challenge ourselves to run a 2-hour Design Sprint!
WHAT WE DID
Facilitated a 2-hour Lightning Design Sprint with the Hexagon UX community to ideate on Xafe Spaces, a safe places app for marginalized people.

OUTCOMES
9 out of 36 originally registered participants joined due to a schedule change on our part.

9 topics of interest were uncovered.

4 design concepts were sketched and presented between the two teams.

Xafe Spaces was validated as an idea our target market wants, but more research is required to define the most important features.
Ideation of Xafe Spaces: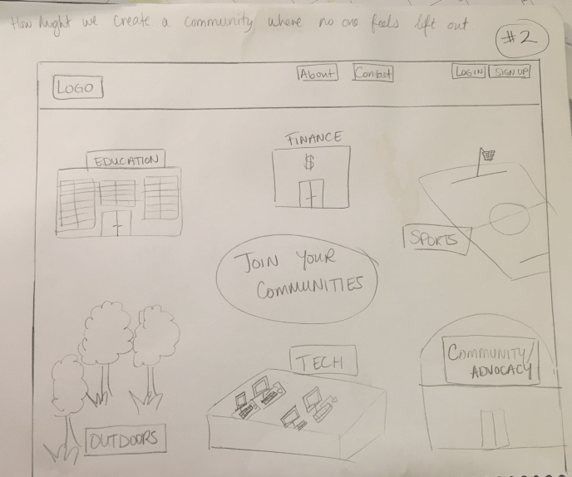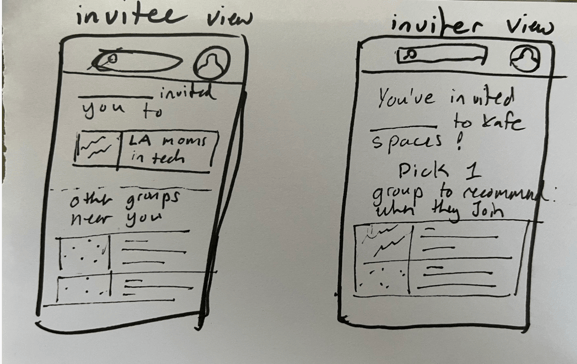 KEY TAKEAWAYS
Name your teams, it makes the Design Sprint more fun!

Not everyone is comfortable with pivoting in the moment, so a

llow facilitators or co-facilitators who are new to Design Thinking to prepare well in advance with scripts and multiple dry-runs.

Start with an introduction and quickly move to breakout rooms so you don't lose precious design time.

Some prep work will go unused; we did not use our creative brief at all.

People will gravitate toward app patterns and app experiences that are familiar to them, that's ok!

Done is better than perfect so let teams explore, but cut-off design activities as needed to keep things moving.

Validate participant contributions from a UX perspective as they present ideas.

Time box each participant to include facilitators,

have co-facilitators help keep time or use an app with a built-in timer, like Figjam.

Each facilitator is different and will bring different things to the Design Sprint.

Warn people to sensitive topics before you present them.

Keep some team members in the main lobby to catch any late comers or people who need to leave a breakout session.

Design tools can be a challenge to participants so send them the link to the board in advance and give them a pre-event ice-breaker activity to complete so they can familiarize themselves with the tool (e.g., Figjam, Miro, Mural, etc.)
Advertise your Design Sprints to the audience you want to reach to increase participation.
If you have to reschedule like we did due to illness or for other reasons, you need to heavily re-market the new date to increase participation.
Don't give up!
WINS FOR PREDICTIVE UX
Our team successfully ran a 2-hour lightning design sprint with our partner community.

PUX team members had a chance to shine - a big shout out to Shannon for being an excellent facilitator!!

Other PUX team members got to step out of their comfort zones and dive into design thinking.

Xafe Spaces was introduced to our target market through the Hexagon UX community.

2-hour Design Sprints were introduced to participants who had not participated in Design Sprints before.

We successfully used Figjam for the first time 🎉

We collected feedback from our target market.
OUR APPROACH
We planned the Design Sprint 4 to 6-weeks ahead of the event itself. Our team collaborated on the basic agenda and socialized that with our partner community and sponsors of the event. We also prepped a Figjam board in advance using the Design Sprint template provided by Bananatag: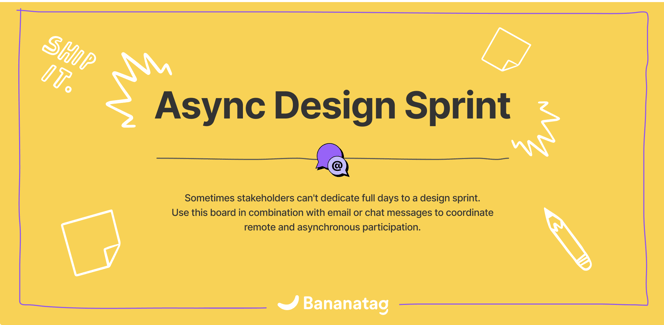 We began our Design Sprint session by introducing Xafe Spaces. We presented information to our participants about how safety is a basic need and since we are not all the same, safety can look different for different people:

We also shared some research statistics to help participants understand the size of the market affected:
3.9 billion women worldwide

2.2 billion visually impaired worldwide

1.4 million transgender in the U.S.

33.8 million multiracial in the U.S.

703 million senior citizens worldwide

1:8 neurodiverse

1:4 physically impaired
We concluded the introduction with a small part of our vision for the app to set the stage for what we hoped to develop, but we also wanted to keep this part light so that we didn't bias anyone in a particular direction: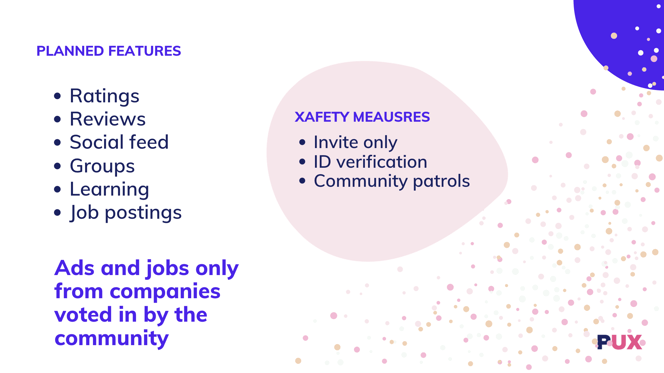 From this point, we headed into two different breakout rooms. Our sponsors and co-hosts stayed in the main room to help direct anyone who arrived late, to help us track time, and to discuss the event with participants who went back into the breakout room early.
We concluded the event with both teams meeting back in the main room to present their designs.
IN CONCLUSION
Taking into consideration the lessons from our internal retrospective, we would do a Lightning Design Sprint again. We learned a lot and realized more insights as time went on, leading us to reflect on this experiment as an effective and fun way to socialize an idea, learn as a team, and collect early feedback on a design concept without a heavy lift from a cost and time perspective.
We really appreciated the help and support from our partner sponsor, Hexagon UX. Their team did an excellent job hosting the event which took a lot of activities off of our to-do list and allowed us to focus on the Design Sprint itself. If you plan to do a Lightning Design Sprint yourself, I highly recommend having partners and hosts who can help take some of that pressure off of you.
The one thing I wish we were able to do as an outcome of this event was proceed to fund further design and development of Xafe Spaces. We still plan to work on this app, but not as fast and furious as we were once doing during the initial ideation stage. The logic behind that decision had to do with focusing on Predictive UX as our first priority and allowing ourselves the time and space to iterate on this concept over time. Founders often feel like they need to go-to-market overnight and rush to deliver something or risk losing a first-to-market position, however, I believe there is always room for great ideas and that an idea worth developing into an app will find its way with an up-front focus on what users want.
For now, I think that is still undefined for Xafe Spaces and I am ok with that. In 2022, we plan to continue iterating on the idea and when we validate a set of features for product-market fit, we will pursue funding, design and building the application.