Passmore to Speak at Graph Connect on June 7, 2022
Passmore to speak about Design Thinking at Graph Connect on June 7th, 2022

Design Thinking is critical for evidenced based medicine and augmented intelligence

The NASA-TLX and SUS are important tools in measuring mental workload and adoption
---
Karen Passmore, CEO of Predictive UX, is speaking at Graph Connect, a Neo4j conference, on June 7, 2022 to examine the role of Design Thinking in data product design.
In her talk, Karen will present the case for Design Thinking while talking through a case study on a search experience for our client, RecoverX, a startup that develops evidence-based medicine (EBM) augmented intelligence (AI) technologies to support and enrich physicians' decision-making. The RecoverX application provides evidence-based insights at the point of care and next-best-action suggestions for decision support in real-time and in context, using data from clinical charts, real-time patient conversations, domain ontologies, and test results.
Karen will address:
Where Design Thinking Fits with Graph Database Projects

The Importance of and How to Measure Data Mental Workload

How to Use Design Thinking to Connect and Manage Enterprise Metadata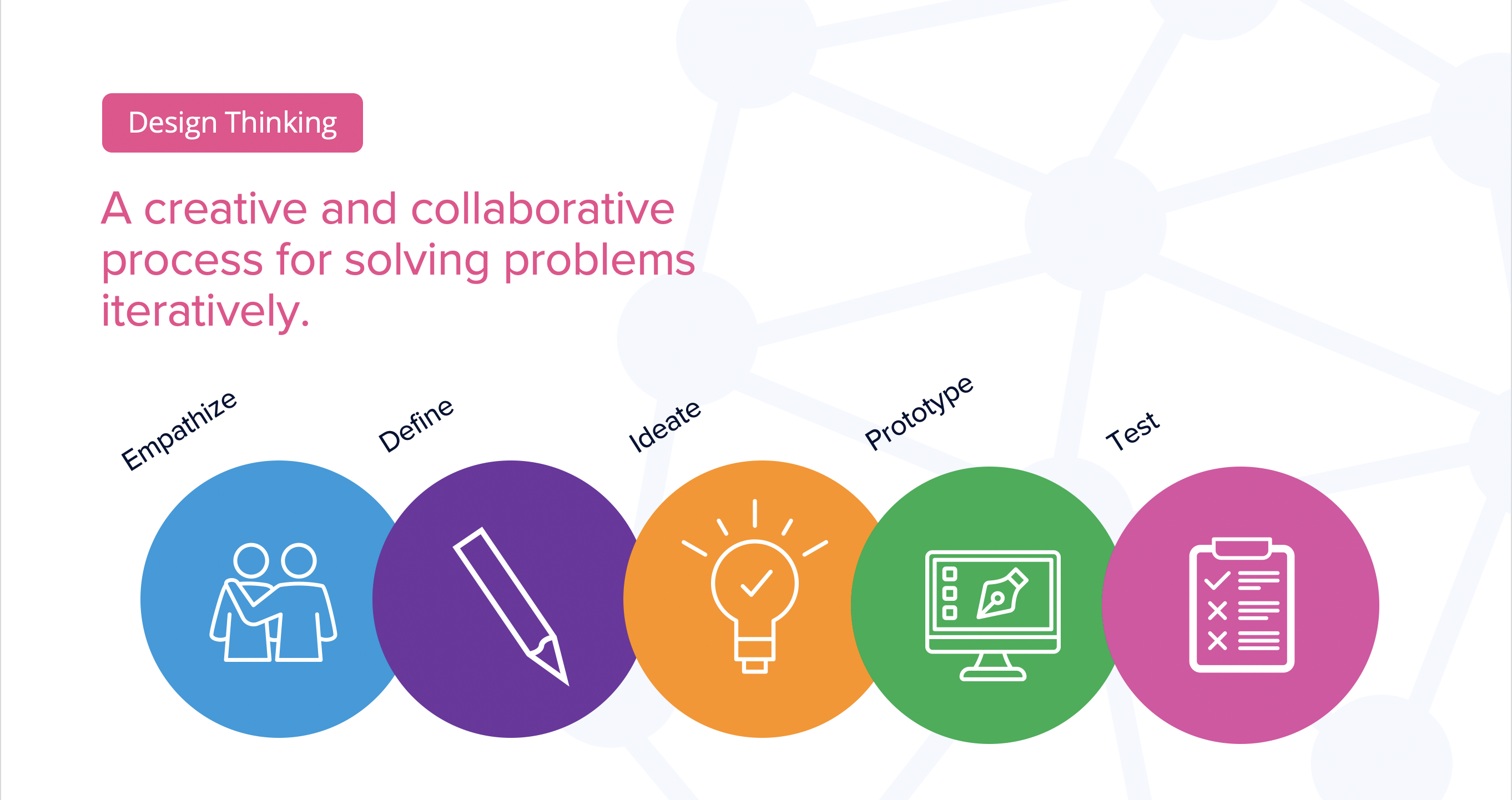 To achieve an experience physicians could trust, RecoverX turned to Predictive UX, a user experience consultancy with expertise designing data-rich experiences, to redesign their application. Our work included research to uncover the unique needs of physicians in various clinical settings via physician interviews, designing a new user experience, creating a new design system with new data visualizations for the RecoverX application, and testing the new design of RecoverX with physicians using the NASA-TLX and System Usability Scale to score our findings and inform design iterations. The outcome of our work resulted in an experience physicians said they could trust as "the future of medicine" and use as a decision support tool to confidently diagnose patients.
If you're attending Graph Connect, please reach out and connect with us! If you haven't gotten yours yet, it's not too late to get tickets!